Volcon Gives Key Media, Dealers and International Distributors Inside Look at Flagship Product, the Stag, at Demo Day Event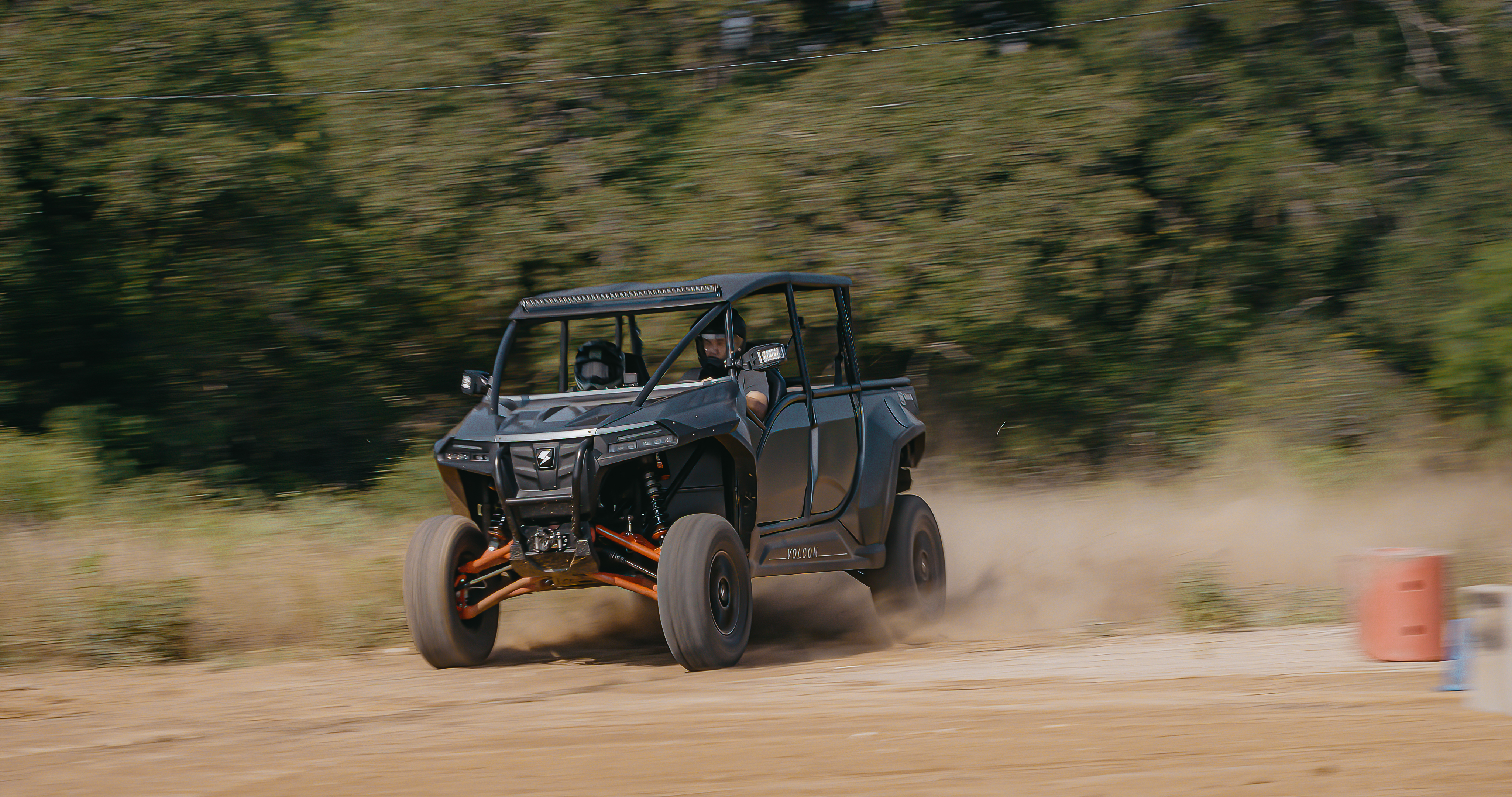 AUSTIN, Texas, June 01, 2023 (GLOBE NEWSWIRE) -- Volcon Inc. (NASDAQ: VLCN) ("Volcon'' or the "Company"), the first all-electric, off-road powersports company invited key media, dealers and international distributors to test drive prototype models of the Company's flagship product, the Stag, during a VIP Demo Day event held before Memorial Day Weekend.
The Company hosted the event at the Hyatt Regency Lost Pines Resort in Cedar Creek, Texas, where on the first day, Co-Founder and CTO, Christian Okonsky, presented a live Q&A session, detailing how the Company has been able to move quickly to bring the first all-electric, off-road UTV, the Stag, through the development process at an unprecedented pace through strategic collaborations such as those with General Motors, BF Goodrich, Elka Suspension and Hayes Performance Systems. Attendees were also able inspect the Stag and ask the Company's engineering and product development teams questions about the technology and its specifications.
"The Stag has undergone tremendous development and the power is unmatched. We have tested, broken, fixed, broken again and redeveloped many of the Stag's components throughout this entire process, leading to us upgrading many of the key suspension and drivetrain components to an automotive grade level. Traditional off-road components simply cannot handle the torque that the Stag has," said Co-Founder and CTO, Christian Okonsky.
The following day, guests had the opportunity to test drive a prototype of the Stag at Rally Ready, a premier driving school and off-road track in Bastrop, Texas where Volcon had three different routes for drivers to push the Stag through its paces. "The Stag had me grinning from ear to ear just thinking about running through the woods in the White Mountains, stalking elk. It was a blast ripping around the rally cross track we got to test it on– smooth acceleration and it turns where you pointed it," said Bill Nash, owner of Nash Powersports, after his opportunity for a test drive.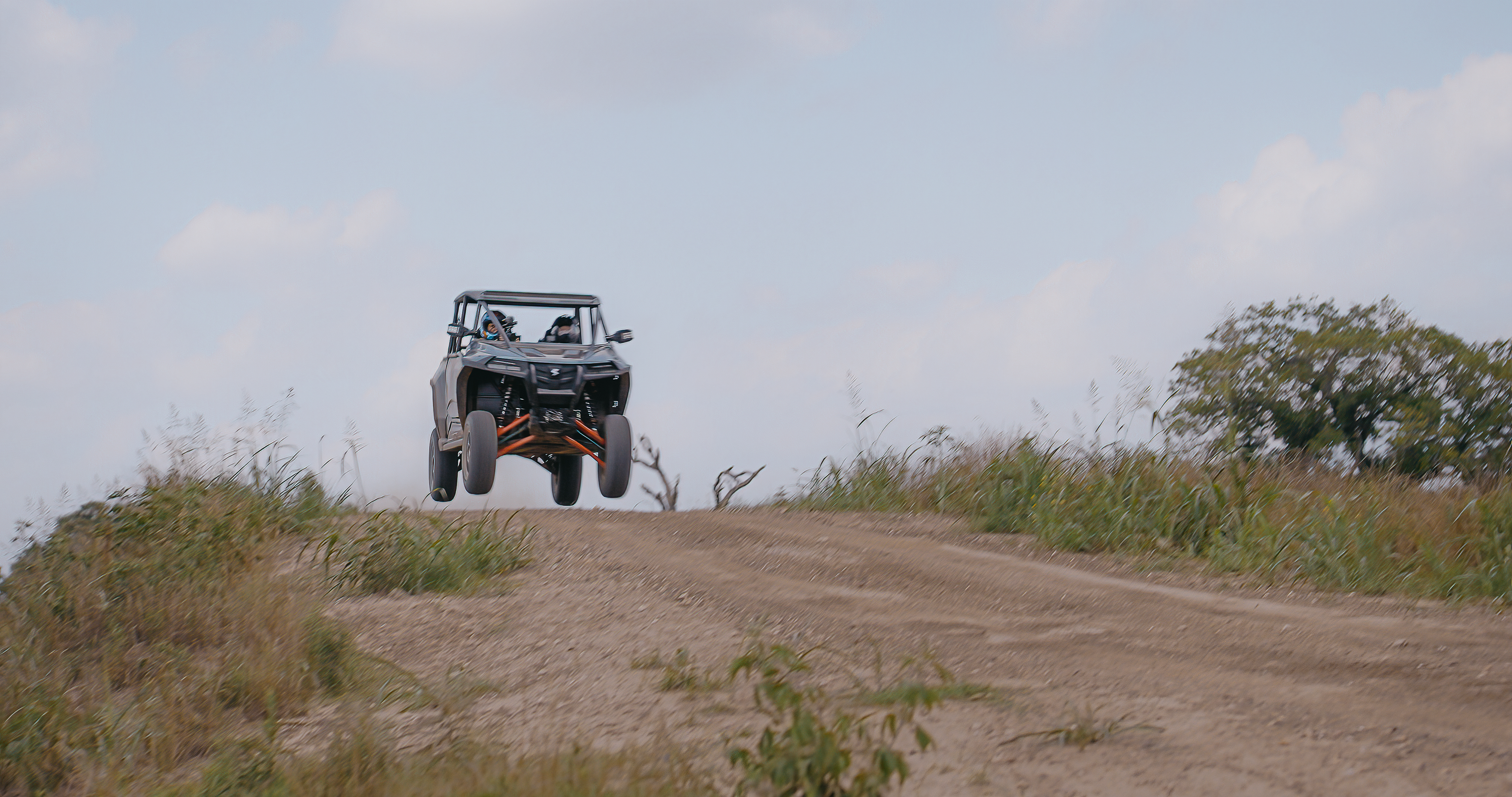 Industry vet, CEO and Creative Director of Mad Media, Matt Martelli, who organizes annual off-road racing events like The Mint 400 and The California 300, said, "The only bummer about the test ride is we didn't get more time in the Stag! The acceleration off the line was nothing short of remarkable! The Stag is a rocket ship! I was also impressed with the overall balance and set up of the vehicle. It straddles the line between utility and performance leaning more toward performance."
"Volcon showed our small group of journalists that they set out to build a gnarly, off-road vehicle above all else; which just happens to be fully-electric. Even though the Volcon Stag is undoubtedly an effort to bring powersports into the age of EVs, the Stag doesn't seem to be shoehorning electric vehicles into a space they don't belong," said José Rodriguez, writer for Jalopnik. "In fact, the Stag is concerned with being an incredibly fun and capable UTV first, and an EV second. The team at Volcon did what they set out to do," Rodriguez continued.
"The Stag Demo Day was a chance for many to see the Stag for the first time, so extending this opportunity to our key media, dealers and international distributors was very important as we want all of our partners and networks to understand the vision we've been working on and experience the kind of machine we're dealing with," said Melissa Coffey, Vice President of Global Revenue and Business Development at Volcon. "Having alignment before launch will help encourage and educate consumers from all over on the benefits of EV and the capabilities of the Stag," Coffey stated further.
Exclusive Mexican Distributor, Emilio de la Viña stated after driving the Stag, "When my chance came I accelerated the Stag and I was surprised how fast its acceleration was, I literally had not driven anything that could reach that speed in such a short time. I was also impressed by how stable it is. The closest description I can give is that it felt like driving a boat on a lake, the performance of the Stag is second to none."
"We know that it's unprecedented to allow such an inside look into non-production vehicles, a risk most companies would not dream of taking. We have been testing, developing and refining the Stag for months, and we are confident in its ability to change the UTV landscape. It was time to show others what we have been seeing internally for months," said CEO Jordan Davis. "We are thrilled with the performance of our vehicles and the unparalleled power they showed everyone who test drove them."
The Company plans to share a Stag Ride Day recap video on their website on June 5. Additional content will be shared with media, reservation holders and general public leading up to its launch later in Q3 of this year.
About Volcon, Inc.
Based in the Austin, Texas area, Volcon was founded as the first all-electric powersports company producing high-quality and sustainable electric vehicles for the outdoor community. Volcon electric vehicles are the future of off-roading, not only because of their environmental benefits, but also because of their near silent operation, which allows for a more immersive outdoor experience.
Volcon's 2023 vehicle roadmap includes both motorcycles and UTVs hitting the market in North America. Its first product, the innovative Grunt, has been shipping to customers since late 2021 and combines a fat-tired physique with high-torque electric power and a near-silent drive train. Volcon just announced the launch of the Grunt EVO, an evolution of the original Grunt with a belt drive, an improved suspension and seat. Volcon also just announced the launch of the Runt LT, which is a fun-sized version of the groundbreaking Grunt, is better suited for small statured riders, more compact properties and trails, or as a pit bike at race events, while still delivering robust off-road capabilities. The Brat is Volcon's first foray into the wildly popular eBike market for both on road and off-road riding and is currently being delivered to US dealers and is also available for purchase on Volcon's website. Volcon is also currently delivering the Volcon Youth Line of dirt bikes for younger riders between the ages of 4 to 11. Volcon recently launched the Stag and entered the rapidly expanding UTV market. The Stag empowers the driver to explore the outdoors in a new and unique way that gas-powered UTVs cannot. The Stag offers the same thrilling performance of a standard UTV without the noise (or pollution), allowing the driver to explore the outdoors with all their senses.
Volcon Contacts:
For Media: media@volcon.com
For Dealers: sales@volcon.com
For Investors: investors@volcon.com 
Volcon Products:
Volcon Stag: https://www.volcon.com/stag
Volcon Brat: https://www.volcon.com/brat
Volcon Grunt: https://www.volcon.com/grunt-evo
Volcon Runt: https://www.volcon.com/runt-lt
Volcon Youth Line: https://www.volcon.com/youth
For more information on Volcon or to learn more about its complete motorcycle and side-by-side line-up, visit: www.volcon.com
Forward-Looking Statement:
Some of the statements in this release are forward-looking statements, which involve risks and uncertainties. Forward-looking statements in this release include the expected performance and timing of the release of the Stag. Although the Company believes that the expectations reflected in such forward-looking statements are reasonable as of the date made, expectations may prove to have been materially different from the results expressed or implied by such forward-looking statements. The Company has attempted to identify forward-looking statements by terminology including ''believes,'' ''estimates,'' ''anticipates,'' ''expects,'' ''plans,'' ''projects,'' ''intends,'' ''potential,'' ''may,'' ''could,'' ''might,'' ''will,'' ''should,'' ''approximately'' or other words that convey uncertainty of future events or outcomes to identify these forward-looking statements. These statements are only predictions and involve known and unknown risks, uncertainties, and other factors. Any forward-looking statements contained in this release speak only as of its date. The Company undertakes no obligation to update any forward-looking statements contained in this release to reflect events or circumstances occurring after its date or to reflect the occurrence of unanticipated events. More detailed information about the risks and uncertainties affecting the Company is contained under the heading "Risk Factors" in the Company's Annual Report on Form 10-K and subsequently filed Quarterly Reports on Form 10-Q and in our other public filings with the SEC, which are available on the SEC's website, www.sec.gov.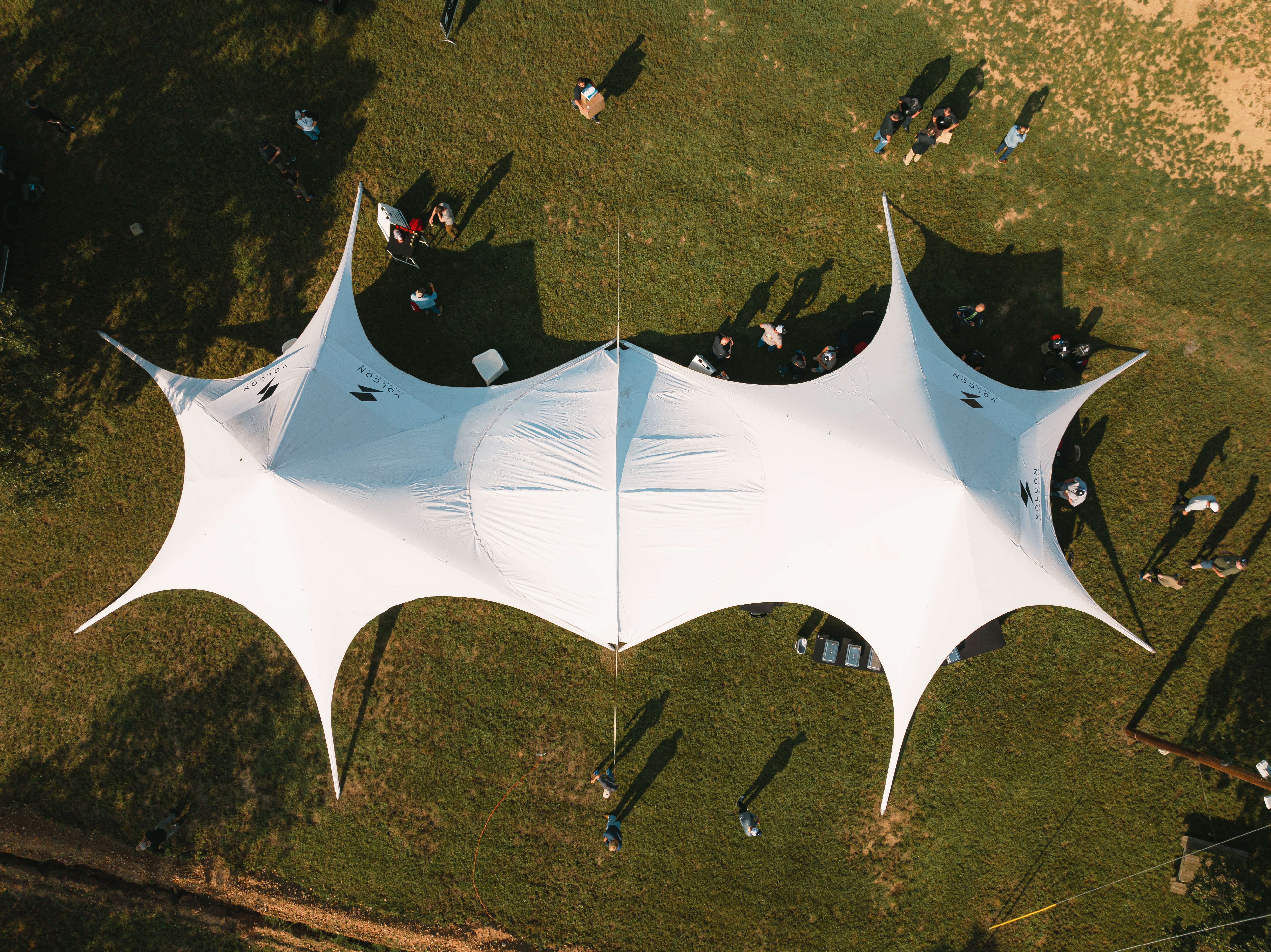 Photos accompanying this announcement are available at: 
https://www.globenewswire.com/NewsRoom/AttachmentNg/c46d251f-ae27-4fb0-9a19-77dbc588194e
https://www.globenewswire.com/NewsRoom/AttachmentNg/120e4f19-4a7f-42de-9a61-bcf70449bd93
https://www.globenewswire.com/NewsRoom/AttachmentNg/6d8b7370-9321-40f6-b8a8-4410ea75c2ba
https://www.globenewswire.com/NewsRoom/AttachmentNg/1d4fd33b-4d45-4eba-9f6b-be36f8a5df84

Stag Handling Corner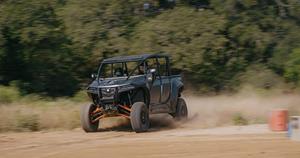 Stag Handling Corner at Rally Ready Track During Stag Demo Day Event
Stag Catching Air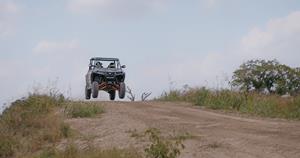 NASDAQ: VLCN Gives Key Contacts an Inside Look at Flagship Product, the Stag, at Demo Day Event
Ariel Shot of Volcon Stag Demo Day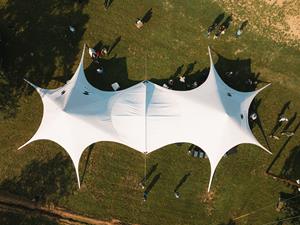 Ariel Shot of Volcon Stag Demo Day Setup at Rally Ready Track
Race Stag In Front of Lost Pines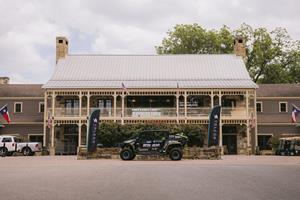 Volcon Race Stag In Front of Lost Pines
Source: Volcon, Inc.

Released June 1, 2023