Volcon ePowersports Strikes Exclusive Distribution Deal with Indi Imports in New Zealand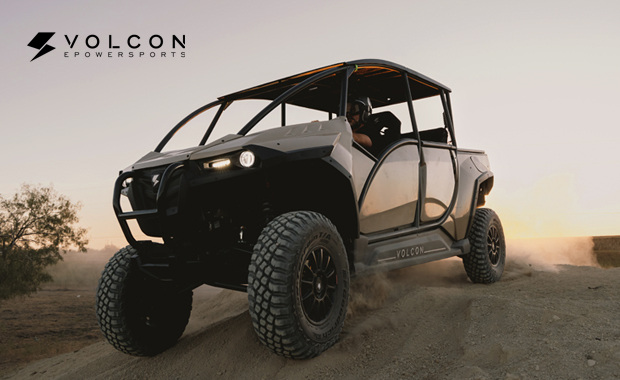 AUSTIN, Texas, Oct. 25, 2023 (GLOBE NEWSWIRE) -- Volcon Inc. (NASDAQ: VLCN) ("Volcon" or the "Company"), the first all-electric, off-road powersports company, announced today it has expanded its global distribution network into New Zealand. The Company penned an exclusive distribution agreement with Powersports Import and Distribution Limited, trading as Indi Imports. Indi Imports joins a family of established specialist powersports and automotive businesses in Queenstown Lakes District, Wānaka, New Zealand.
Tom Wood Group, a notable entity with a history of successful expansion in the US automobile and powersports landscape, has nine powersports locations with seven in the United States and two in New Zealand. Jeff Wood privately owns the New Zealand businesses, as well as the Tom Wood Group, which is based in Indianapolis, Indiana. Tom Wood Group management helped facilitate the agreement between Volcon and Indi Imports, marking a significant milestone in Volcon's international market efforts and reach.
The ecological benefits of Volcon's electric vehicles, devoid of oil or gas externalities, positions them as a superior option for the agriculture sector, aligning with New Zealand's environmental stewardship, where automotive EV registration has doubled from 2021 to 2022. Cristian Liani, International Sales Manager for Volcon ePowersports remarked, "This collaboration with Indi Imports overseen by the reputable Tom Wood Group, is another step forward in Volcon's global journey. The environmentally conscious and agriculture communities in New Zealand present a ripe market for our electric vehicles. Following our successful expansion in Latin American territories, stepping into New Zealand is a thrilling venture and paves the way for more international alliances."
Daniel Irwin, General Manager for Indi Imports shared his excitement with the forming of the Volcon agreement. "We are looking forward to the opportunity of being long-term collaborators within the Volcon brand global roll out while gaining a genuine, first-mover advantage across outdoor EV vehicles for off-road adventures in both business and pleasure. Our initial seeding order encompassing the Volcon Stag UTV and two-wheel vehicles, the Grunt EVO off-road motorcycle, and the Brat e-bike will enable us to bring a global leading product to the market while allowing us to diversify our commercial model from a retail sales, parts, accessories and service business to national importing and distribution of alternative and independent ePowersport options."
The announcement is a continuation of Volcon's strategic global expansion, following a distribution agreement in Brazil worth up to $12 million dollars that propelled Volcon's presence into eight countries in South America. The venture into New Zealand not only diversifies Volcon's global market penetration but also signifies a step towards fulfilling its mission of revolutionizing off-road mobility with eco-sustainable solutions. For more information on the Stag or Volcon's developmental process, please visit Volcon.com.
About Wānaka Powersports
Based in Wānaka, New Zealand, our unique geographic location in the heart of the central lakes district of the South Island connects us to the lakes, mountains and rural lifestyle. Formed in 2018, Wānaka Powersports is the flagship retail, parts & accessories store and full mechanical workshop for all things Powersports.
We hold sub-distribution rights of leading powersports brands. Indi Imports is our business to business channel, while Wānaka Powersports, Yamaha Powersports and Honda Store Wānaka are our direct to consumer channels. Wānaka Powersports Adventure Rentals Limited provides for the tourism market.
It is our vision to lead the New Zealand Powersports market by delivering an exceptional level of service to our customers before, during and after every purchase. We pride ourselves on excellence by providing quality products, service, and repair. We are passionate about our industry and proud to be of service to other Powersports enthusiasts.
Across all the businesses we cater for all Powersport enthusiasts including, Motorcycle's, Dirt bikes, Sport bikes, Moped's, ATV's, ORV's, Snow Mobiles, Snow Motorcycles, Power watercraft and Wake Boats.
Wanaka Powersports Links:
https://www.wanakapowersports.com/
https://powersportsadventuresnz.com/
About Volcon, Inc
Based in the Austin, Texas area, Volcon was founded as the first all-electric power sports company producing high-quality and sustainable electric vehicles for the outdoor community. Volcon electric vehicles are the future of off-roading, not only because of their environmental benefits but also because of their near-silent operation, which allows for a more immersive outdoor experience.
Volcon's vehicle roadmap includes both motorcycles and UTVs. Its first product, the innovative Grunt, began shipping to customers in late 2021 and combines a fat-tired physique with high-torque electric power and a near-silent drive train. The Volcon Grunt EVO, an evolution of the original Grunt with a belt drive, an improved suspension, and seat, began shipping to customers in Q4 2023. Volcon will also offer the Runt LT, a fun-sized version of the groundbreaking Grunt, better suited for small-statured riders, more compact properties and trails, or as a pit bike at race events, while still delivering robust off-road capabilities. The Brat is Volcon's first foray into the wildly popular eBike market for both on-road and off-road riding and is currently being delivered to dealers across North America. Volcon is also currently delivering the Volcon Youth Line of dirt bikes for younger riders between the ages of 4 to 11. Volcon debuted the Stag in July 2022 and entered the rapidly expanding UTV market and previously announced that it expects to begin shipping the Stag to customers in Q4 2023. The Stag empowers the driver to explore the outdoors in a new and unique way that gas-powered UTVs cannot. The Stag offers the same thrilling performance of a standard UTV without the noise (or pollution), allowing the driver to explore the outdoors with all their senses.
Volcon Contacts:
For Media: media@volcon.com
For Dealers: sales@volcon.com
For Investors: investors@volcon.com
Volcon Products:
Volcon Stag: https://www.volcon.com/stag
Volcon Brat: https://www.volcon.com/brat
Volcon Grunt: https://www.volcon.com/grunt-evo
Volcon Runt: https://www.volcon.com/runt-lt
Volcon Youth Line: https://www.volcon.com/youth
Forward-Looking Statements: Volcon
Some of the statements in this release are forward-looking statements, which involve risks and uncertainties. Forward-looking statements in this press release include, without limitation, whether the Company can begin production of the Stag to meet expected deliveries to customers beginning in October 2023, and whether production of the Runt LT will occur. Although the Company believes that the expectations reflected in such forward-looking statements are reasonable as of the date made, expectations may prove to have been materially different from the results expressed or implied by such forward-looking statements. The Company has attempted to identify forward-looking statements by terminology including ''believes,'' ''estimates,'' ''anticipates,'' ''expects,'' ''plans,'' ''projects,'' ''intends,'' ''potential,'' ''may,'' ''could,'' ''might,'' ''will,'' ''should,'' ''approximately'' or other words that convey uncertainty of future events or outcomes to identify these forward-looking statements. These statements are only predictions and involve known and unknown risks, uncertainties, and other factors. Any forward-looking statements contained in this release speak only as of its date. The Company undertakes no obligation to update any forward-looking statements contained in this release to reflect events or circumstances occurring after its date or to reflect the occurrence of unanticipated events. More detailed information about the risks and uncertainties affecting the Company is contained under the heading "Risk Factors" in the Company's Annual Report on Form 10-K and subsequently filed Quarterly Reports on Form 10-Q and Current Reports on Form 8-K filed with the SEC, which are available on the SEC's website, www.sec.gov.
A photo accompanying this announcement is available at https://www.globenewswire.com/NewsRoom/AttachmentNg/f15a2516-3dd2-41f1-acc5-704cbd346062

Source: Volcon, Inc.

Released October 25, 2023